Top Piece 40mm clip range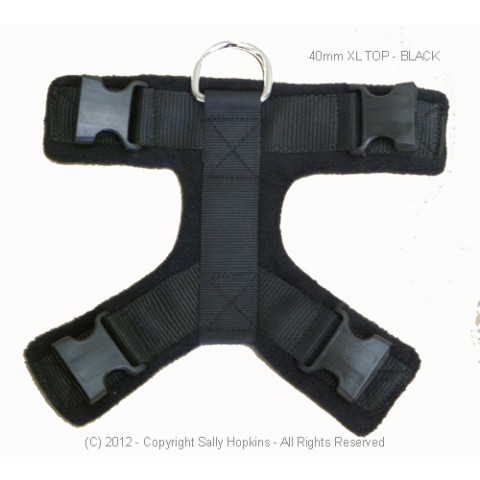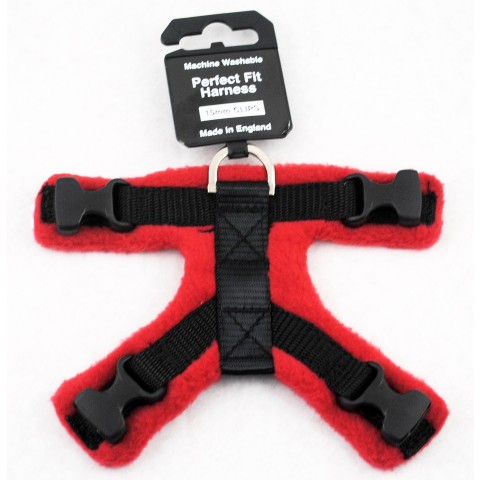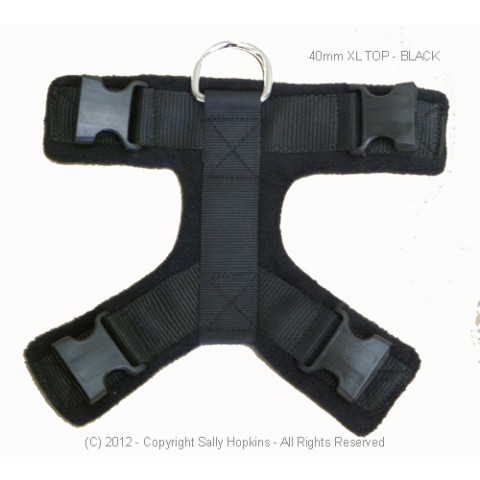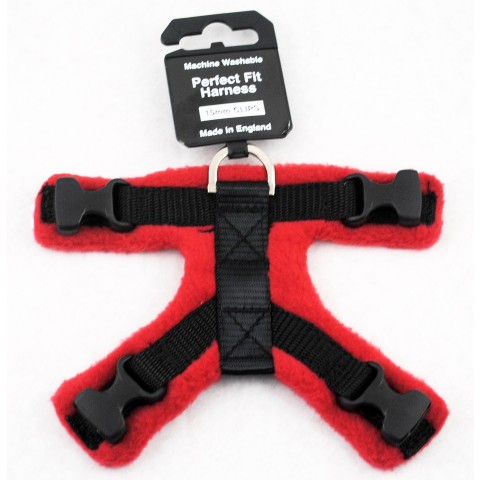 Top Piece 40mm clip range
A PERFECT FIT HARNESS

is constructed from 3 pieces (Top, Front and Girth) which clip together to make a complete harness.





In the 40mm Range there are three sizes of Top pieces - L, XL and XXL; four sizes of Front pieces - S, M, L and XL; and four sizes of Girth - M, L, XL and XXL. They can be clipped together in any combination to fit a variety of different shapes and sizes of large and giant sized dogs.





If a dog grows out of or chews a piece of their Perfect Fit Harness just look at the size label sewn on the reverse of the padding and order a replacement from those listed.



To make a complete harness you also need to buy a Front Piece and Girth Piece - they must all have 40mm Clips

.
This is the top part of a Perfect Fit Harness, and is suitable for strong medium to large sized dogs.
Manufacturer - Dog Games Ltd - The original designers of this style of harness
Country of Manufacture - United Kingdom
Top Piece - 40mm
Type of Padding - Fleece
Washing Instructions - Machine washable at Low Temperature - Do Not Tumble Dry